Twillingate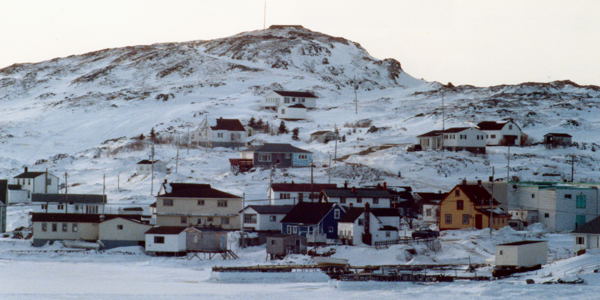 Twillingate in the winter of 2003
Twillingate (approximately 5000 inhabitants) lies, together with the communities Durrell and Crow Head, scattered on a couple of islands in the Notre Dame Bay.

Twillingate derives its name from the French word "Toulinquet." This name was given to the islands by French fishermen, who saw a similarity between the Twillingate islands and a group of islands off the French coast near Brest also called Toulinquet.

The town is presumed to have been used as a fishing port during the 15th and 16th centuries, but did not have any recorded settlers until the 17th century.
By the winter of 1739, there were 152 people living in Twillingate, the "livyers" or permanent settlers - English fishermen and their families from the coast of Devonshire. The population boomed and the 18th century saw Twillingate become a thriving fishing community, the "Capital of the North".
As one of the province's oldest seaports, for two centuries Twillingate became the northern capital and the centre of trade for the Labrador and shore fisheries. Prior to the moratorium on northern cod fishing and its processing in the local plant was the major source of employment in the area. Since the downfall of the fishery many local business people and residents have been diligent in their efforts to promote tourism in the area.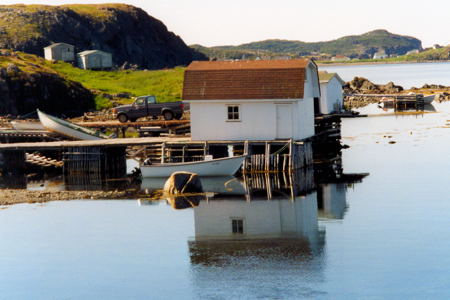 Twillingate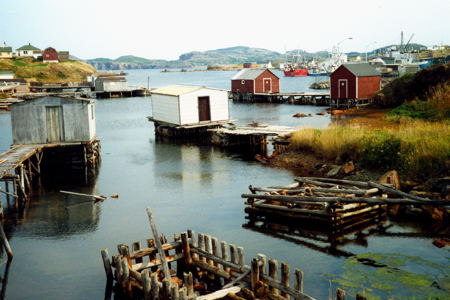 Durrell
Georgina Stirling

"The Nightingale of the North"

This is the title of a book by Amy Louise Peyton about Georgina Stirling (1866-1935). This Twillingate native was a famous opera singer and she was known professionaly as "Marie Toulinquet". She won acclaim for her performances at the Paris Opera and La Scala in Milan.
If you would like to learn more about Twillingate, then visit the Twillingate Museum and the Durrell Museum.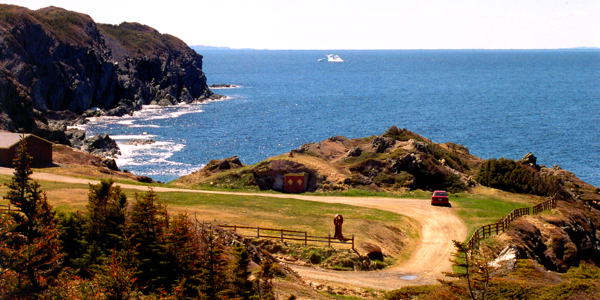 Sleepy Cove
Each time we have visited Newfoundland, we have stayed at Twillingate, including camping in our little tent at Sea Breeze Municipal Park at Sleepy Cove. During the years 1913-1917, Sleepy Cove had a copper mine; now one can see the ruins of the mine, hike around the area, and find pieces of copper.

Some nice hiking trails begin at Sea Breeze Park.

One of these trails goes from Sleepy Cove up to Long Point Lighthouse from where you can have a splendid view of the ocean. The lighthouse, built in 1876 with a unique covered walkway, is now one of the few remaining manned lighthouses left in Newfoundland.

A new hiking trail leads from Sleepy Cove to Lower Head. This trail also offers you beautiful ocean views and from Lower Head you can see the nicely located community of Crow Head.
Another trail you should not miss, starts from Bayview and brings you to the "Top of Twillingate". From a look-out you will be able to look around in all directions.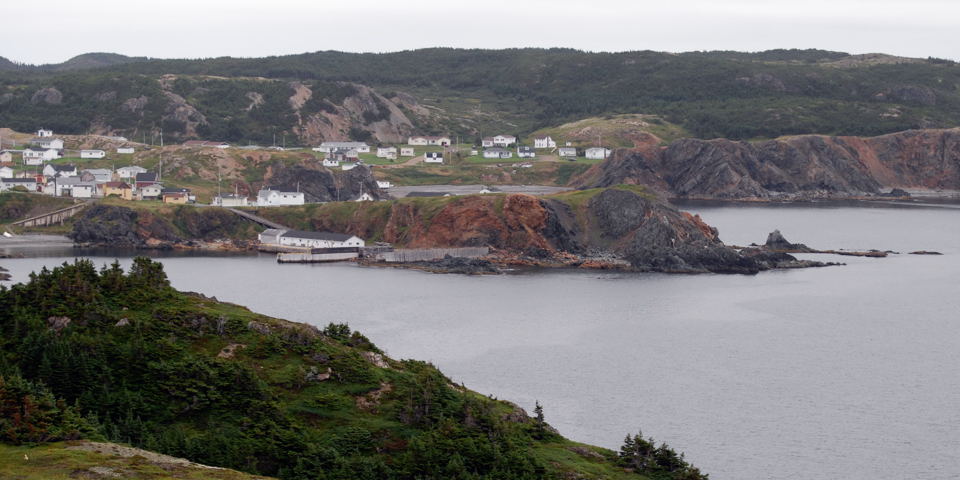 Crow Head seen from Lower Head, August 2008.