Musea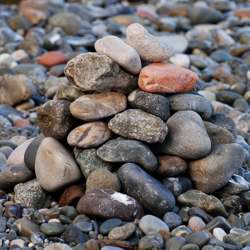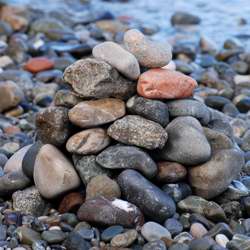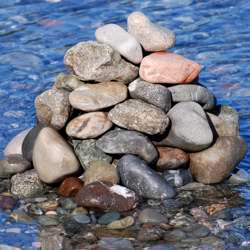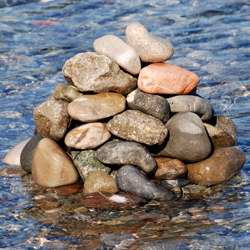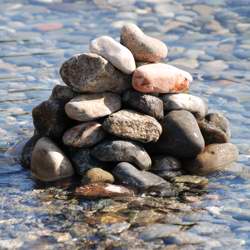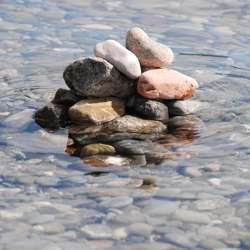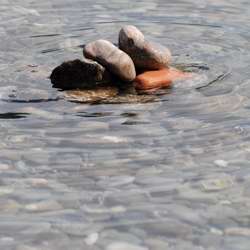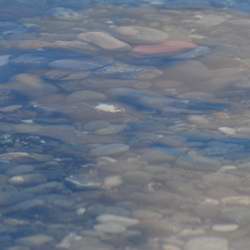 Cairn in Flood, September 2008

Blow Me Down Provincial Park
© 2008 Edwin Neeleman
Bonavista
Bonavista Museum

The Bonavista Museum is located in the Ryan Premises National Historic Site and contains an interesting collection of artifacts that depict the early history and lifestyle of Bonavista and its inshore cod fishery.

Boyd's Cove
Boyd's Cove Beothuk Interpretation Centre

Interpretive display based on recent archaeological research at a large Beothuk village circa 1650-1720. Interpretation Centre, trail and archaeological site provide a picture of native life.

Conche
French Shore Interpretation Centre

The French Shore Interpretation Centre will provide you with an orientation to the region and its layered history. [ website ]
Ferryland
Colony of Avalon Archeological Site

Excavations of Lord Baltimore's early colony, laboratory, interpretation centre, 17th century kitchen, heritage gardens and gift shop.
The "Pool", Ferryland [ website ]



Historic Ferryland Museum

Located in the courthouse overlooking Ferryland Downs and Isle aux Bois, the museum tells of Ferryland's endurance and of its role in the colonization of North America.

Gander
Gander International Airport Exhibit

"Atlantic Wings" exhibit highlights the important role of Newfoundland in pioneering transatlantic flights from 1919 to 1930.
Gander International Airport [ website ]



North Atlantic Aviation Museum

A wide variety of aeronautic artifacts. [ website ]
Grand Bank
Provincial Seamen's Museum

A memorial to the many Newfoundlanders who lost their lives at sea. Explore the era of the banking schooner through photographs, documents and an extensive collection of artifacts. [ website ]
Grand Falls - Windsor
Mary March Provincial Museum

See the natural and cultural diversity of central Newfoundland from plate tectonics to today's papermaking industry. [ website ]
Greenspond
Greenspond Courthouse

The Greenspond Courthouse has been restored to its 1899 state. Tour guides in period costumes show you around the main floor, courtroom, jails and upstairs quarters.

Harbour Grace
Conception Bay Museum

Museum housed inside 1870 former customs house, featuring 1610 Peter Easton Pirate exhibit, Fisherman's Room, Aviation Room, Communications exhibit, old photographs & equipment. Artifacts from early 1800s, 1850s Period Sitting Room.
Musgrave Harbour
Fishermen's Museum

Step back in time in this historic building built in 1910 by Sir William Coaker. The museum displays an array of artifacts relating to the fishing industry, and a distinctive outside mural unfolds the Past to Present fishing traditions.

Newtown
Barbour Living Heritage Village

Imagine the past meeting the present. Meet characters from the past in our homes, school, fish stage, gardens. Live interpretation, theatre and dinner theatre. Seal Hunt Interpretation Centre.
Newtown, New-Wes-Valley

La Scie
Outport Museum

Built in the early 1940s this two-storey house is an authentic example of post living. Filled with decor of that time period, one can get a sense of what life was like.
La Scie, Water Street

St. John's
The Rooms

Newfoundland and Labrador's newest public cultural space. It's the place where history, heritage and artistic expression comes together. [ website ]
St. Lunaire
Dark Tickle Co. Wild Berry Economuseum

The world's only museum dedicated to the interpretation of wild berries. Learn more about the ecology of wild berries, their past and present uses, and see them in their natural habitat on an interpretive trail through typical Newfoundland bog. Relish a sampling at the tea room, or browse the boutique for a wide variety of Newfoundland arts, crafts, and berry products.
1st large building on the left in St. Lunaire [ website ]
Twillingate
Durrell Museum

Located in the old Armed Lad's Brigade Armory the museum houses rifles, uniforms and community artifacts from the late 1800s and early 1900s. Also mounted polar bear exhibit.
In the old Armed Lad's Brigade Armory, 17 Museum Road, Durrell




Twillingate Museum & Crafts

Twillingate Museum, the former Anglican Church Rectory, depicts life at the turn-of-the-century. Museum highlights: opera singer Georgina Stirling exhibit, Maritime Archaic Indian/Beothuk artifacts, genealogy/cemetery data. Craft Shop.
Off Main Street (near St. Peter's Anglican Church), Twillingate [ website ]